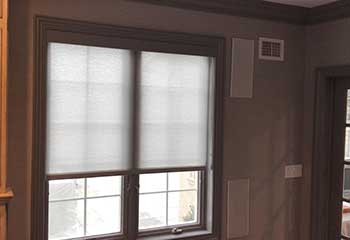 Motorized Blinds
Customer Issue: Mrs. Waters' had an old triplex unit to refurnish, with a few windows in need of covering. She wanted some versatile smart blinds to appeal to the middle-class clientele she planned on.
Our Solution: To save money after choosing the motorized openers and remote controls, Mrs. Waters opted for some simple rotating polymer slat blinds. The windows were all standard sizes, so providing and installing the frames and slats was simple. The hardest part was connecting each opener to the wiring, as one unit in particular needed considerable electrical extension, but the operation was a success!
Anna Waters
- Studio City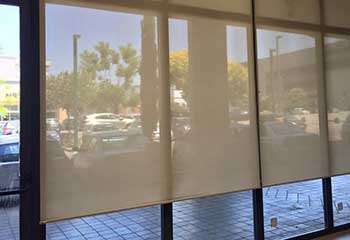 Vertical Blinds
Customer Issue: Mrs. Christensen's company desperately needed new window treatments, so she reached out to us for assistance.
Our Solution: Our experts suggested vertical blinds to Mrs. Christensen due to the windows of her business being rather large and wide. They make each area feel even more spacious and open, rather than busy and claustrophobic like horizontal blinds would cause. They're also affordable for her business' budget, and simple to use. That way, her employees can quickly adjust them, then get back to work.
Stacy Christensen
- Glendale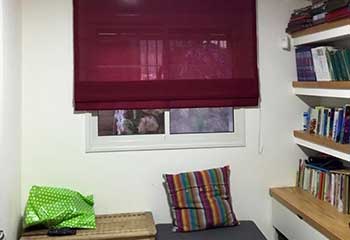 Cordless Roman Shades
Customer Issue: The customer loved the look of Roman shades, but didn't want cords to detract from the overall aesthetic of the area.
Our Solution: Due to the customer's preferences, our professionals suggested cordless Roman shades. This way, Ms. Carlson could have the elegant style of Roman shades, and not need to deal with the unwanted cords. She was pleased with this and chose a deep red for them, which our experts custom made for each window before installing them.
Misty Carlson
- Universal City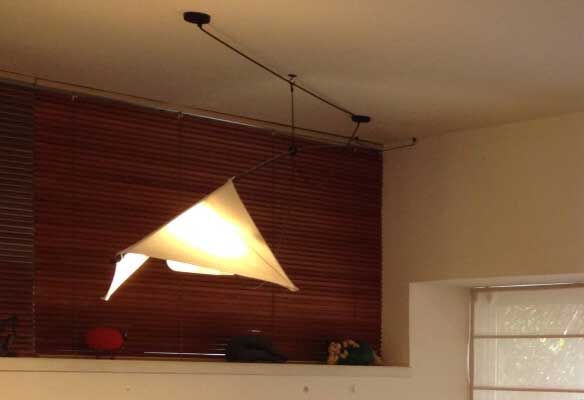 Cellular Shades
Customer Issue: Lowering energy spending was this customer's goal, and he was searching for a set of blinds or shades that could do that.
Our Solution: During the consultation stage, our team presented Mr. Wishard with several different combinations of designs and functions that could achieve what he wanted. He decided to go for double-celled cellular shades in a cream color that matched the intended room's decor. Our team proceeded to craft the custom made coverings and install them for him not too long after.
Lawrence Wishard
- Beverly Hills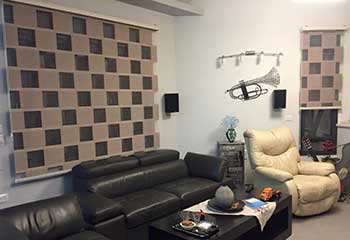 Motorized Sheer Shades
Customer Issue: Mr. Hue was interested in a set of motorized window coverings with a lot of versatility.
Our Solution: Our team made several recommendations and established the customer's precise needs during the consultation appointment. Then, after crafting his new motorized sheer shades according to his desires, our installation crew returned to his home and set them up over his living room windows.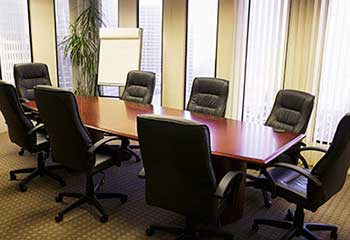 Vertical Blinds
Customer Issue: Mr. Kapulski had a clear idea in mind as to what type of look he was going for, and was looking for someone who could help him achieve it.
Our Solution: After a short consultation, the custom picked the sleek metallic design he wanted for his vertical blinds, and our team went to work. After securing precise measurements of his windows, and building his custom made treatments, our installers returned to Mr. Kapulski's office and fitted his new vertical blinds on his board room windows.
Jimmy Kapulski
- Culver City